Robert Bagchi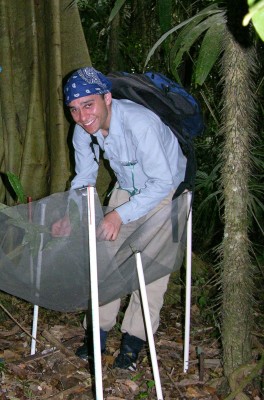 I am a community ecologist with a particular interest in tropical plants. I also dabble in investigating the influence of environmental change on species distributions and the effects of plant diversity on ecosystem function. I use a combination of field experiments and quantitative analyses to address questions like why there are so many species of trees in tropical forests and how human activities are likely to reduce species diversity.
I did my PhD at the University of Sheffield in the UK before doing post-docs in Zurich, Oxford and Durham. Before moving to UConn I was a Senior Scientist at the ETH, Zurich.
---
James Mickley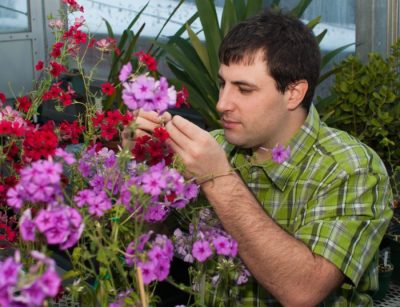 James is a Postdoctoral Research Associate working on how forest ecology and species' interactions in Connecticut are affected by forest fragmentation as part of the Fragmented Ecological Networks project.
Prior to joining the lab in February 2018, James earned a PhD at the University of Connecticut researching what variation in petal number in the Polemoniaceae can tell us about the evolution of petal number in flowers.
In addition to a strong interest in botany, James is an avid programmer, teaches workshops on Software Carpentry, and is developing inexpensive weather stations to measure microenvironment. For more information, please see James's website.
---
 Valerie Milici
Val joined the lab in August 2016 as a PhD student. She is investigating the effects of environmental gradients on plant-fungal interactions, including fieldwork in Panama. For more information, please see Val's website.
---
Dipanjana Dalui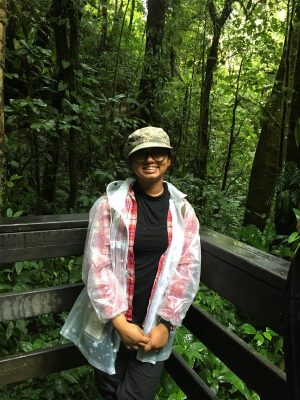 Dipanjana joined the lab in August 2017 as a PhD student. She is interested in plant and fungal pathogen interactions in the tropics and how it can give rise to diversity, and studies it using mathematical modelling and simulations.
---